PRODUCT DESCRIPTION:
Check out our new Strike A Light Game Rental! This is a great rental to get multiple people playing a game at once. 2-4 players can play this game making it very competitive. The goal of the game is to smack your designated color as it lights up around the playing board. Our Chaotic Strike a light game will test your hand-eye coordination while seeing how fast you can hit your light. Hit your lit color and you will gain a point. Be careful not to hit an unlit button as that will result in losing a point!
This game is know to keep people coming back to play over and over due to it being a huge adrenaline rush. As a result this item does fantastic at trade shows, conferences, cooperate events, school activities and home rentals. There is also an option to brand this item with a company, school or event logo!
LED and Glow rentals are a huge attraction right now making this game on our top 5 of rented items in the LED arcade game section!
Click here to watch a video on this rental 
If you are looking for more game rentals check out our arcade section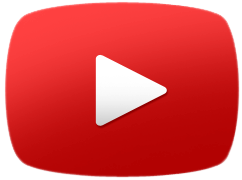 PRODUCT DETAILS:
Ages: Suitable for ages 6 to adult
Dimensions: 48″W x 48″L x 36″H 1 electrical outlet needed