PRODUCT DESCRIPTION:
Have your own snow storm at your next party or event with our Blizzard Snow Machine Rental! No need to travel or hope for snow in your area to have fun in it. Our snow machine creates instant snow for hours!
This snow machine is big hit at every event. Using a special mixture, our snow machine creates an instant flurry of dry, evaporative snow. This special dry snow will keep all of your guests warm and dry, unlike real snow. This makes it perfect for company functions or parties where no one wants to be cold and wet for the rest of the party. The snow itself will also evaporate quickly, so you won't have to worry about clean up or tons of melting snow. It's super easy!
The Blizzard Snow Machine Rental can blow the snow up to 50 feet away! The cone of snow can be up to 30 feet wide as well. This will create a huge area of snow to play in almost instantly! As soon as you start it up, you'll have tons of snow to jump into.
You can set the snow machine on the ground or attach it to a truss that we can provide. The way you mount it will change how the snow covers the area in front of it. Change it up to make it just how you like it. The size of the flakes is also customizable. The snow can come out as a small flurry or as large flakes.
Needing additional decor for your event? Over 21 Party Rentals has a variety of decor options perfect for your party.
Our Blizzard Snow Machine Rental can be delivered to anywhere in Monterey County, the greater San Jose area, the San Francisco Bay Area, and Northern California. So give us a call today to book your own personal snow storm!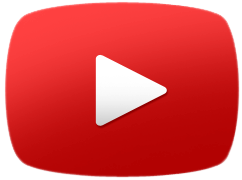 PRODUCT DETAILS:
This snow machine comes with five gallons of snow fluid which will last 3 hours of continuous use at a nice dusting effect. We do sell additional fluid (1 gallon 39.00). We do have more home use snow machines for smaller events such as home parties or surprising the kids on xmas day.
This machine requires 1 electrical outlet of a 15 amp circuit.
We do rent portable trussing to hang the snow machine hose in the air. Prices start on trussing at 65.00
Blizzard Snow Machine Rental Prices can be quoted by calling our office at 1-888-650-4386