PRODUCT DESCRIPTION:
Look out, there is a shark in the shallows! But the Mechanical Shark Ride is one great white shark that you and your party guests can ride without getting caught in its jaws. Your party guests will be cheering on their friends to show the shark who is really the boss in this deep blue sea. As one of our most popular items and is sure to start a frenzy of people waiting to ride the Mechanical Shark.
The Mechanical Shark Ride is always popular with crowds. Everyone that jumps into the feeding frenzy has a good time. This ride is outfitted for the safety of every rider, with a soft head, soft foam fins, and an inflatable mat.
Our Mechanical Shark Ride comes with a LED timer so your party guests can have shark riding competitions. Everyone will be cheering for their favorite rider to last just one more second on the shark to make or break the high score time. Find out which of your guests is the best shark rider. Also, don't miss this opportunity to snap some pictures or grab some video to show the world. You never know what kind of funny expressions the riders will make right as they fall off!
The Mechanical Shark Ride is great for any party or event. This shark can also spin and thrash in all directions! We can set the shark to either go guppy fish speed or feeding frenzy speed for the best riders. Or we can select any speed in between. So trying to master riding this man-eater is sure to get the blood pumping!
Does a shark not fit your party theme? Over 21 Party Rentals has a variety of mechanical rides to choose from with something to fit your event!
We deliver our Mechanical Shark Ride to anywhere in the Monterey Bay area, the greater San Jose area, the San Francisco Bay Area, and Northern California. So give us a call today to book and prepare yourself for the feeding frenzy!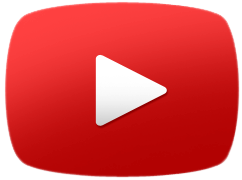 PRODUCT DETAILS:
Space Requirements: 20ft x 20ft floor area and 10ft height minimum
Power Requirements: Requires two standard power outlets, separate circuits if possible
Price: Please give us a call for rates and availability