PRODUCT DESCRIPTION:
Check out our new Inflatable Lumberjack Axe Throwing Rental. This item lets you participate in the trending sport of axe throwing, as well as having safety come first. The times of Axes being used only as a tool or a weapon have changed. Axe Throwing has become a popular urban sport that many people are now participating in.  As a result,  this trending sport has become favored at public events, bars, company events and even private establishments. Your Guests are able to play this game alone or they can grab a friend and make it a competition. Rent one unit for 2 player or take your event to the next level and rent both units for a 4 player competition!
Our Inflatable Lumberjack Axe Throwing Rental is an inflatable unit that comes with 2 sets of different colored axes. The axes that are included have a plastic handle with a Velcro padded head that resembles a real axe. The Goal of this game is to throw your axe and have it stick to the target. The colored axe that lands closest to the bullseye wins that round.  Each player has a chance to throw the axes 3 times per round.
Please click here to see this in action 
This rental is great for all ages. Since this inflatable item is so unique, organizations find it to be the highlight of there event.
If you are looking to rent this item at your next event, Please contact us and we can get a quote started for you!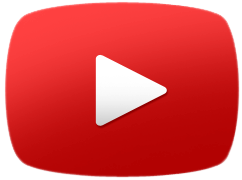 PRODUCT DETAILS:
Space Requirements:22 ft length x 16 ft width x 13 ft height. Requires 1 separate 110v 20 amp circuits. (we also rent generators)
Price: Please call for availability and price
We have a 2 player axe throwing game and also a 4 player game available.
Lost axes are 29.00 each