PRODUCT DESCRIPTION:
Add a spark of color to your next event with our Lighted Foosball Table Rental. As a result, this item will adds extra wow factor to indoor or outdoor evening events. The wide color options of this game gets guests more excited to play. The colors can be set to stay on a certain color or there is a setting for it to light up multi colored. 2-4 players can play at once and has the same rules as a regular Foosball table! Since this item does Light up it does require a power source within 75ft of where the item is placed.
Click here to see this game in action! 
Custom Branding is also an option for the Lighted Foosball Table Rental. If you want your company logo added to the table be sure to let us know and we can discuss what is needed in order to do that.Custom Branding is a great option for Trade Shows, Conferences, Job Fairs and School Events!
Check out our XXL Lighted Foosball Table and our Classic Foosball Table
Call us today to book your next event in the Fan Francisco Bar Area, Monterey Bay, Silicon Valley. If you do not see your area listed, Give us a call and we would be happy to check delivery availability!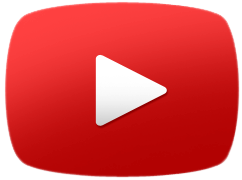 PRODUCT DETAILS:
Product dimensions: Length: 6-ft x Width: 5-ft.
1 electrical outlet is needed